Welcome To The Brisbane MindScape Course On 19-20 August: FAQ's
Can you give me a primer for what will be covered in the course?
---
1. THE MINDSCAPE CONCEPTS
This gives you the evidence, including quantum law, supporting why MindScape works. Scientific and supporting studies are presented. This is a key session as it gives your logical Left Brain enough information to "relax" and let your more creative and intuitive Right Brain "have a go" later in the course!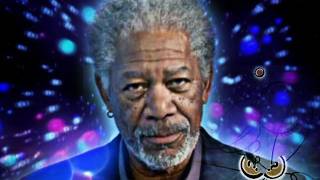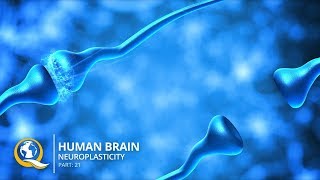 2. TECHNIQUES FOR EVERYDAY LIFE This part of the course sets you up with a "kitbag" of techniques (it's like adding apps to your mobile). Jane works with you to show the key to MindScape is that you learn to operate in Alpha State. Of course, in order to achieve "everyday breakthroughs" you need to use MindScape everyday. When you see how quickly and easily you can get into Alpha State, you will see how everyday transormations can become rountine. And you can have fun too!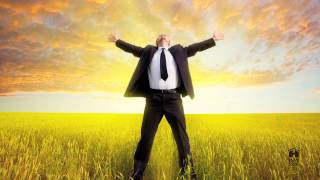 3. TECHNIQUES FOR PERSONAL DEVELOPMENT The exercises you carry out in this part of the course will help transform your life and the lives of those around you. It is the profound transformations experienced by many that lead to the honest and extra-ordinary testimonials for Jane's MindScape classes. For more detail see: www.the-doorway.com/mindscape and go to the Course Information section.
---
What time shall I arrive? And how long does each day last?
---
On Saturday: Please arrive at 8.15am. The course runs from 8.30am to 6.30pm. Yes it's early!! Though when you are fully immersed, you'll appreciate the amount of energising information you're taking in and why an early start is needed.
On Sunday: Please arrive at 8.45am. The course runs from 9.00 am to 6.00pm.
---
What is the address? Is there plenty of free parking?
---
Just find your way to Scarborough Beach Resort, 89 Landsborough Ave, Scarborough QLD 4020, Australia (Google Map Link). Yes! There is lots of offstreet parking. Jane, Brylie and Steven will welcome you inside, where you can get a cup of tea or coffee and biscuits to settle you in ready for the course.
---
What do we wear?
---
You'll be sitting in good retreat chairs, so wear clothes that are comfortable and casual. Many course participants like to get really cosy and bring their own pillow. This really does make everyone relaxed and ready to take on all the new information.
---
What do we do about food and lunch?
---
During the breaks light snacks are provided: tea, coffee, fruit and snacks. Though feel free to bring your favs along:
Please ensure you provide the nourishment and dietary needs you require over the day.
Support yourself - your own snacks and drinks are encouraged, such as fruit juice, smoothies, nuts etc.
As we work focussing on our mind power with this course, light food over the day is suggested, including lunch.
For lunches, you can either bring your own or head out for a bite. You will have around 1 hour 15 minutes for lunch. Just enough time to chill, relax, chat or just take a walk.
Enjoy the local shops a few minutes walk away.
BYO: the Kitchen is available with cutlery, crockery and microwave. Get Steven to set you up for lunch and then wash the dishes!!
---
Should we take notes? What about recordings?
---
Yes that is a great idea and most people do take notes. You will be provided with a complimentary notepad and pen. There are many new concepts and ideas being presented by Jane, so get your pen ready. Please no audio or video recording of sessions.
---
Will we be offered ongoing support?
---
Yes, once you have started your journey you are not alone. To really succeed in achieving "everyday breakthroughs" you need to use MindScape everyday. And just as every top performing athlete and team uses coaches and mentors, you should too. Jane is available to provide mentor sessions. Just ask her and she can book you in. Mentor sessions cost $250 per hour and $195 per hour if you are a member of the IBA (International BodyTalk Association). Once you walk through your doorway and see the new potential in your life being realised, you will be motivated to keep making personal and professional progress. This is how you maximise your investment in the course and your new life. Talk to your accountant about claiming these sessions against taxable income. Now that is a win:win - it makes accounting and sense, and your personal and businessl life keeps moving forward too.
---
Is the course tax deductible? What about Mentor Sessions?
---
Yes courses are 100% tax deductible as a business expense against taxable profit. This makes attending the course highly financially effective. Just check with your accountant if you have any queries around this. If you would like an invoice for tax purposes please ask Jane or Steven. Mentor Sessions with Jane are similarly tax efficient and makes savvy business sense.
---
Now that I'm in Scarborough are there any places you recommend?
---
You could go for a walk at lunchtime if you want to breath in pure Sunshine! The break is one hour and 15 minutes, so be sure to get back in time :) This course, is of course, is also an ideal opportunity for you to take some time for yourself. Yes, the universe gives you permision .... You're in-between Sunshine Coast and Brisbane!! There is plenty to do. You could even take a day or few days off before or after the course and really live :) Taking time out for yourself is key to restotative health. It is replensihing and refreshing for your mind and body. And ... if you need to take in just a little shopping that's ok to :))
---
---