Frequently Asked Questions ~ Have a great day, Ngaire :)
Can you give me a primer for what will be covered on the workshop?
---
1. MINDQUEST ENERGY CONCEPTS: ENERGY WEB (QUANTUM FIELD)
This gives you the evidence, including quantum law, supporting why MindQuest works. Scientific and supporting studies are presented. This is a key session as it gives your logical Left Brain enough information to "relax" and let your more creative and intuitive Right Brain "have a go" later in the workshop! Video: Quantum World! - Morgan Freeman, Stephen Hawking ... Symphony of Science (3min 21sec) What are we really made up of? Deep inside the atom, you will find tiny packets of energy ... "jingling things".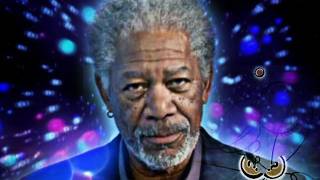 Video: Discover How To Re-wire Your Brain - Quantum University (6min 21sec) Neuroplasticity: change your brain to change your life.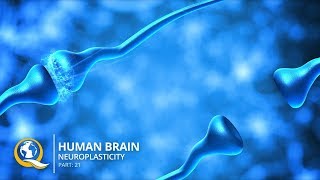 Video: Thoughts Become Chemistry - Dr. Bruce Lipton (5min 16sec) Thoughts: whether they are "right or wrong", your thoughts are changing your biology.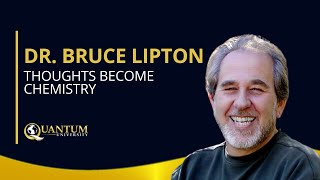 Video: What Is Self - Maurizio Benazzo - Science And NonDuality (SAND) (3min 1sec) Self: an amazing web of connections - giving input and receiving information.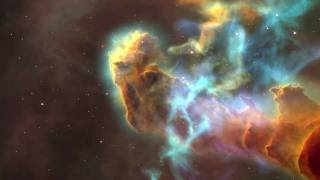 Mystics in all ages and cultures describe the self as infinite, stable and ever-present phenomena. Modern physics describe the world as a self-moving, self-designing pattern, an undivided wholeness, a dance. We, as a society, relate to the self mostly as an individual, unique, time bound form. Our common sense, as individuals and society, hasn't caught up with this new picture and it still based on long-held biases and stories. The Earth is clearly round but we still act as if it was flat .... We live at the dawn of a scientific revolution, every day brings new findings from a wide range of scientific disciplines about what it means to be human. Modern science now gives us the detailed descriptions of the mechanisms our brain needs to construct what we call the self. Could it be that it is this illusionary image of ourselves as separate beings, that is keeping us in this perpetual state of anxiety, scarcity, fear, dissatisfaction and leading us, as a society, at this very delicate point in evolution? There is another way! The DoorWay is sharing with you another pathway. Part 1 of the workshop lays out the science and explanation for the next transforming steps in Part 2 and Part 3. 2. YOUR ENERGY SIGNATURE ~ TECHNIQUES FOR EVERYDAY LIFE In Part 2 we introduce ways for you to tap into your Energy Signature and the intuitive powers of your mind along with an awareness of how this potential can be utilised in your life using Your Inner Coach method. We know there is a gap between current personal and business development practices that are taught and the realities of building a successful life and business. This gap is a person's ability to find their own answers to the ongoing "issues" that arise when trying to build a meaningful life and a business or place of work. Together we will learn an inner activation method that connects you with your Energy Signature. Video: How To Change Your Thinking: You Are The Placebo - Dr. Joe Dispenza (2min 53sec) A belief: a thought you keep thinking over and over again ... until you hardwire it in your brain.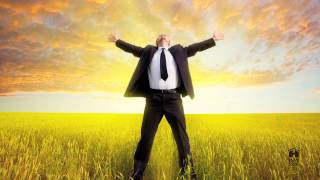 3. YOUR INNER COACH ~ TECHNIQUES FOR PERSONAL DEVELOPMENT The techniques and exercises you carry out in this part of the workshop will help transform your life, relationships and business /workplace. This is where you connect with Your Inner Coach which allows you to just "be" or "do". For example, you can ask questions, get insights and make changes in your life (and those around you). Of course, in order to achieve these breakthroughs you need to use MindQuest everyday. When you see how quickly and easily you can get into Alpha and Theta State, you will see how everyday transformations can become routine. And you can have fun too! PS, It is the profound transformations experienced by many that lead to the honest and extra-ordinary stories and testimonials for these workshops. For more detail on MindQuest see: www.the-doorway.com/mindquest and for more workshops see: www.the-doorway.com/workshops.
---
What time do I arrive? How long does the day last?
---
Saturday, 9 February
8.30am Arrive and have a cup of tea or coffee, and register

9.00 to 11:00 Part 1 Your Inner Coach Workshop

11:00 to 11.15 Break

11.15 to 1.00pm Part 2 Your Inner Coach Workshop

1.00 to 2:00 Lunch

2:00 to 4:00 Part 3 Your Inner Coach Workshop

4:00 to 4:30 Q&A and Discussion, and intro to Your Inner Compass workshop
Please note, some of the timings for breaks and lunch may alter according to the flow and energy of the day.
5pm at the latest - FINISH!
Please arrive by to register 8.45am; though do arrive anytime from 8.30am.
We have a complimentary cup of tea or coffee available for you upon arrival. It's worth having a tea, coffee or cold drink and getting settled in. You're about to be immersed in a good amount energising information, and a good start is the right way to begin :)
---
What is the address? Is there plenty of free parking?
---
Rosepark Hotel, 92 Gladstone Road, Parnell, Auckland
The Roseroom is on Level 1 (stairs or lift) past reception area.
Gooogle Map: https://goo.gl/maps/t9JHjv6deJU2 Yes there is plenty of onsite and off-street parking. Website: www.aucklandroseparkhotel.co.nz
---
What do we wear?
---
Wear clothes that make you feel relaxed and comfortable. So, yes, casual clothing will work well. You'll will be seated for much of the workshop, so wear shoes and clothes that let you relax. That way you will be ready to take on all the new information and transformations!!
---
Should we take notes? Can we record sessions?
---
Absolutely - that is a great idea and most people do take notes. You will be provided with a complimentary workbook and pen. There are many new concepts and ideas being presented by Ngaire, so get your pen ready!! Unfortunately you cannot record the sessions; though we will be making useful content and some recordings of exercises available in future. We'll let you know via the FaceBook page and via email.
---
What do we do about food and lunch?
---
During the breaks light snacks are provided: tea, coffee, fruit and snacks. Though feel free to bring your favs along:
Please ensure you provide the nourishment and dietary needs you require over the day, particularly if you have special dietary requirements.
Support yourself - your own snacks and drinks are encouraged, such as fruit juice, smoothies, nuts etc.
As we work focussing on our mind power with this workshop, light food over the day is suggested, including a nourishing lunch.
For lunches, you can either bring your own or head out for a bite. There is a resturant, local cafe ( www.rosieparnell.nz) and shops nearby. The lunch break is approximately one hour.
---
Will we be offered ongoing support?
---
Yes, absolutely. Once you have started your journey you are not alone. To really succeed in achieving "everyday breakthroughs" you need to use MindQuest everyday. And just as every top performing athlete and team uses coaches and mentors, you should too. We will outline several different levels of ongoing support options that will be available for you to choose from. Once you walk through your doorway and see the new potential in your life and / or your business being realised, you will be motivated to keep making personal and professional progress. This is how you maximise your investment in the workshop and your business.
---
Is the workshop deductible? What about mentor sessions and other support?
---
Yes workshops are generally 100% tax deductible as a business expense against taxable profit. This makes attending the workshop highly financially effective. Though do check with your accountant around your entitlement to this. If you would like an invoice for tax purposes please ask Steven or Jane (or email: support@the-doorway.com). Mentor sessions with Ngaire and other support are similarly tax efficient and makes savvy business sense.
---
---