Welcome To The Brisbane MindScape Course On 19-20 Aug: FAQ's
Can you give me a primer for what will be covered in the course?
---
1. THE MINDSCAPE CONCEPTS
This gives you the evidence, including quantum law, supporting why MindScape works. Scientific and supporting studies are presented. This is a key session as it gives your logical Left Brain enough information to "relax" and let your more creative and intuitive Right Brain "have a go" later in the course!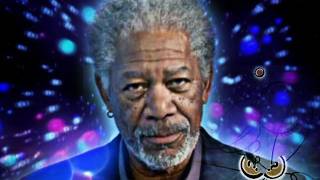 Video: Discover How To Re-wire Your Brain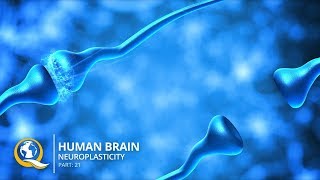 2. TECHNIQUES FOR EVERYDAY LIFE
This part of the course sets you up with a "kitbag" of techniques (it's like adding apps to your mobile). Jane works with you to show the key to MindScape is that you learn to operate in Alpha State. Of course, in order to achieve "everyday breakthroughs" you need to use MindScape everyday. When you see how quickly and easily you can get into Alpha State, you will see how everyday transormations can become rountine. And you can have fun too!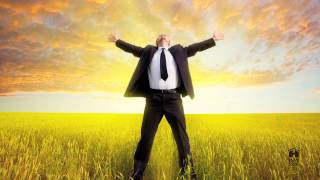 3. TECHNIQUES FOR PERSONAL DEVELOPMENT The exercises you carry out in this part of the course will help transform your life and the lives of those around you. It is the profound transformations experienced by many that lead to the honest and extra-ordinary testimonials for Jane's MindScape classes. For more detail see: www.the-doorway.com/mindscape and go to the Course Information section.
---
What is the address? Is there plenty of free parking?
---
Just find your way to Scarborough Beach Resort, 89 Landsborough Ave, Scarborough QLD 4020 (Google Map Link). Yes! There will be plenty of off-street parking. Once parked, head to reception and you will be pointed in the direction of our conference room. Jane, Brylie and Steven will welcome you; then you can get that cup of tea or coffee and biscuits to settle you in ready for the course.
---
What time shall I arrive? And how long does each day last?
---
On Saturday: Please arrive by 8.15am; though do arrive anytime from 8.00am. The course runs from 8.30am to 6.30pm. It's worth having a tea, coffee or cold drink and getting settled in. You're about to be immersed in a good amount energising information and an good start is the right way to start :)
On Sunday: Please arrive at 8.45am. The course runs from 9.00 am to 6.00pm.
---
What do we wear?
---
Wear clothes that make you feel relaxed and comfortable. So, yes, casual clothing will work well. You'll will be seated for much of the course, so wear shoes and clothes that let you relax. That way you will be ready to take on all the new information. If you prefer to sit in a bean chair / on cushions / your own chair, have a blanket etc, then feel free to bring them along.
---
What do we do about food and lunch?
---
During the breaks light snacks are provided: tea, coffee, fruit and snacks. Though feel free to bring your favs along:
Please ensure you provide the nourishment and dietary needs you require over the day, particularly if you have special dietary requirements.
Support yourself - your own snacks and drinks are encouraged, such as fruit juice, smoothies, nuts etc.
As we work focussing on our mind power with this course, light food over the day is suggested, including a nourishing lunch.
For lunches, you can either bring your own or head out for a bite. There is a little IGA, cafe's and a beautiful beach area just outside the hotel. Enjoy!
---
Should we take notes? Can we record sessions?
---
Absolutely - that is a great idea and most people do. You will be provided with a complimentary notepad and pen. There are many new concepts and ideas being presented by Jane, so get your pen ready. Unfortunately you cannot record the sessions; though we will be making useful content and some recordings of exercises available.
---
Will we be offered ongoing support?
---
Yes. Once you have started your journey you are not alone. To really succeed in achieving "everyday breakthroughs" you need to use MindScape everyday. And just as every top performing athlete and team uses coaches and mentors, you should too. Jane is available to provide mentor sessions. Just ask her or Brylie and they can help you book a session. Mentor sessions cost NZ$250 per hour and NZ$195 per hour if you are a member of the IBA (International BodyTalk Association). Once you walk through your doorway and see the new potential in your life being realised you will be motivated to keep making personal and professional progress. This is how you maximise your investment in the course and your new life.
---
Is the course tax deductible? What about Mentor Sessions?
---
Yes courses are generally 100% tax deductible as a business expense against taxable profit. This makes attending the course highly financially effective. Though do check with your accountant around your entitlement to this. If you would like an invoice for tax purposes please ask Jane, Brylie or Steven. Mentor Sessions with Jane are similarly tax efficient and makes savvy business sense.
---
Now that I'm in Scarborough are there places you recommend?
---
You could go for a walk at lunchtime if you want to breath in the fresh beach air! Pack your walking shoes as there is a lovely path following the bay for a nice evening or early morning stroll. Each day the the break is one hour and 15 minutes, so be sure to get back in time :)
---
Anything Planned for Saturday evening?
---
We will be having an informal group dinner on Saturday evening and you're welcome to join us. It's a great chance to meet other Scapers. So do plan ahead, get babysitters, or organise whatever you need to, and join in :)
---
Additonal Offer: a gentle Yoga flow class at 7.30 on the Sunday morning
---
If anyone is interested in a gentle Yoga flow class on the Sunday morning, please let Brylie know, as it would be a pleasure to run a class at 7.30am on Sunday before beginning the day. If you let Brylie know by the end of Saturday she can plan accordingly :)
---
---